---
Our showroom team and installers will help you select the type of glass enclosure that fits your needs and budget. Whether new construction, or replacing an existing door that is simply 'worn out', we can craft the perfect enclosure for your situation. There are many new options on the market today that will enhance your bathrooms and make them more than just functional.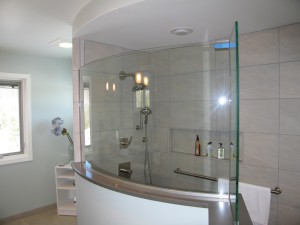 ---
Our screen porch systems are all aluminum for ease of maintenance, and are available in a variety of finishes to match your home's exterior.  We additionally have a variety of screen material available from our standard aluminum (which is more durable than standard window screen material) to some of the new 'better view' screen products that have become available more recently.  We can also build aluminum balusters or safety glass for porches that require fall protection, or are elevated above grade.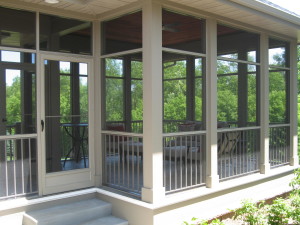 ---
Interior and exterior, we have many options to choose from for glass railings.  We can attach to your existing posts, or build a system complete with newel posts, railing, and any other necessary hardware.  From more traditional railings with newels and top rails to very modern and clean fascia mounted systems with no posts and no top rail, we can achieve the look you are after.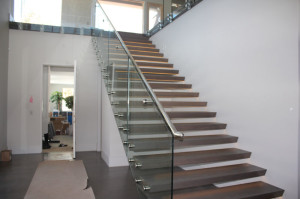 Built in Closets/Organization Systems
---
Organization is extremely important in today's busy world.  We can help design new closet organization systems to alleviate cluttered storage areas. Our closet and organization systems are also available in a vast array of styles and finishes from basic wire shelving to luxurious built-in cabinets.  We offer free design work for closet layouts to help you 'see' an organized future.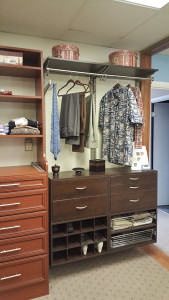 Bath Accessories & Mirrors
---
Mirrors in all shapes and sizes, beveled, polished, or v-grooved, we can help you find what you're after.  We also offer framed mirrors or can install mirrors into your frame.  We offer mirrors for vanity areas, exercise rooms, dressing areas, smoked mirrors for bars, even mirrors for backsplashes.
We have full lines of bath accessories in all different styles and finishes as well as matching safety grab bars and shower curtain rods including curved and straight rods.  We represent four different manufacturers who all have a number of collections to select from.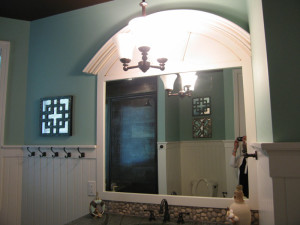 Other Glass & Screen Needs
---
We have glass for many other common needs on hand and in stock.  Picture frame glass, furniture and desk tops, window glass, cabinet glass, and glass shelving.  We do screen repair and fabrication as well.