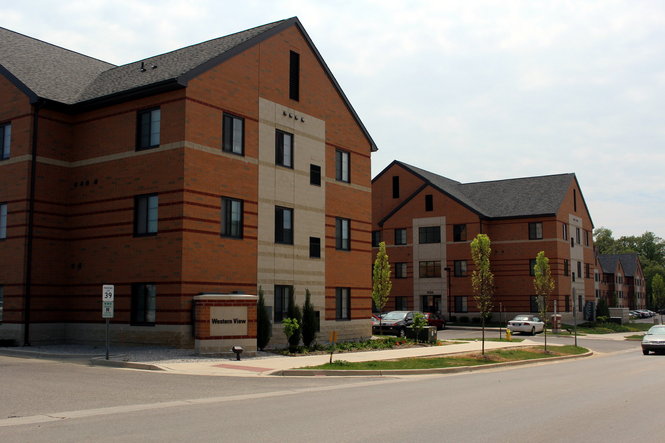 Our commercial experience ranges from small storefronts to large multi building projects.  Knowing that each project is unique, we work with contractors and owners to deliver your vision, and to do so within the schedule required and at a competitive cost.
Our crews install storefront windows and doors for commercial businesses, educational facilities, churches, as well as service existing.  We provide services for multi-family dwellings such as dormitories, apartment buildings, assisted living centers, and hotels that include closet shelving, mirrors, shower doors, grab bars and other accessories, even toilet partitions.  Libraries, clubhouses, and many other buildings and businesses are all commercial clients we have served.
And while we provide new products and services for new construction commercial and additions, we also service existing business and understand the importance of repairs being done in an efficient and timely manner to have the least effect on our customer's business day as possible.